Request a Free Quote or Call (832) 713-3545
Tru.Shine Window Cleaning Of Clear Lake, TX
Trushine gutter cleaning staff will remove dirt and debris from your gutters and make sure your downspouts are functioning properly so your home or business is protected against harmful water damage and Houston rains.
Commercial & Residential Gutter Cleaning

Gutter Repairs

Gutter Whitening
All in-home estimates are FREE & payment is only due upon satisfactory completion! We look forward to working with you.
Licensed 

Insured

Locally owned in Houston, TX
Frequently Asked Questions
Why Do I Need My Gutters Cleaned?
The maintenance of your rain gutter system is essential to the health of your property. The purpose of rain gutters is to collect the rainwater that falls on the large area of your roof, and then direct it away from your foundation to an innocuous location on your property or off your property into diversion ditches or city drains.When gutters are not properly maintained, dirt, debris, and leaves and branches from nearby trees accumulate in the gutters. This in turn causes numerous problems. Problems caused by neglected gutters can become costly and include flooding, wall & window damage, mold & mildew, and wood rot to your roof decking, fascia, and siding.
What does Tru.Shine gutter cleaning service consist of?
Removing all debris from the gutters and downspouts
Removing all leaves, and sticks from accessible roof area
Removing all gutter cleaning debris off of the ground
Removing all gutter cleaning trash off your property
Unclog all downspouts if necessary
What is Trushine terms and condition for gutter cleaning service?
Your satisfaction is guaranteed. We will re-repair or re-clean any services we recognize as unsatisfactory, so long as you submit a complaint about the services provided within 24 hours of the service; we will come back out and inspect the wash/repair to determine whether further services need to be administered. Any complaints submitted outside of this 24 hour notice period will not be considered.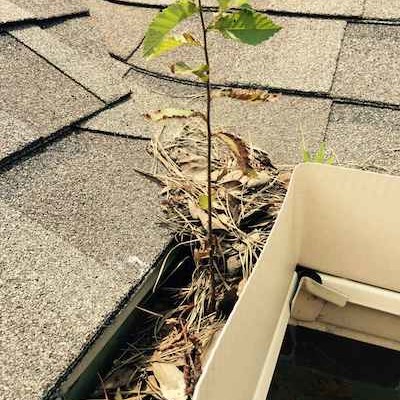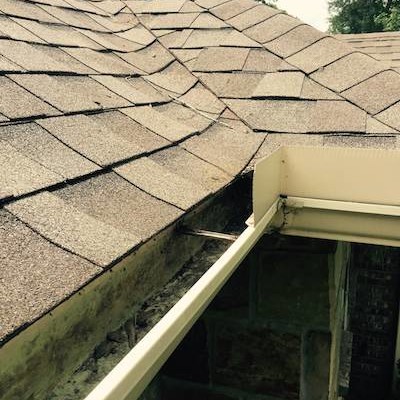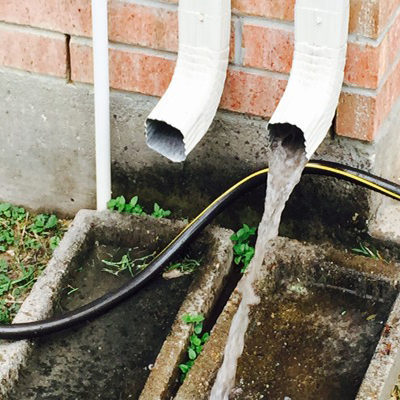 How often should I clean my gutters?
Gutter cleaning services are a form of preventative maintenance that prolong and extend the life of your home and property. Therefore gutter cleaning should be done as often as needed. Typically most of Tru.Shine gutter cleaning service customers clean their gutters once or twice a year. How many times you need to clean the gutters depends on the property, the gutter system, the amount of trees, and the type of the trees around your house. In any case if you see any of the following problems with your gutter consider it a red flag and have your gutter inspected by a professional:
Rain is over flowing your gutters and powering from the edge
Your downspouts is not draining water slowly or not draining at all
you see leaves and sticks coming out of the gutter
your gutters start to sag
What is Gutter Whitening?
Gutter cleaning pertains to cleaning the inside of the gutters so that rain water from your roof can flow off and away from your property. On the other hand, gutter whitening is cleaning the outside of the actual gutters for the appearance and street view appeal. Although these are two different types of cleanings,  both are equally needed.
Our method of gutter whitening uses steel wool and a Gutter Zep solution to remove all black streaks and other staining. This service requires us to do the gutter with hand on the ladder, and does not use a pressure washer.
So, give us a call to get your gutters cleaned by insured and bonded technicians at Tru.Shine; a Houston gutter cleaning company.
Location
4808 Fairmont PKWY, #256
Pasadena, TX 77505
Email
trushinesoutheast@gmail.com