Request a Free Quote or Call (832) 713-3545
Gutter installation
Trushine gutter installation professionals in Houston, Texas offer 5 inch Seamless gutter installation in all Houston areas, including Richmond, Katy, Sugar land, Galleria and etc..
Here at trushine, we offer majority of color sample Seamless Gutters: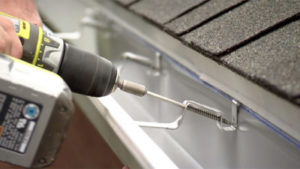 | | | | |
| --- | --- | --- | --- |
| LOW GLOSS WHITE |         BLACK |             GREEN |      SANDCASTLE |
| LIGHT PECAN |         BLUE |             HI GLOSS WHITE |      TERRATONE |
| WICKER |         BUCKSKIN |             MUSKET BROWN |      WILLOW |
| CLAY |         BRONZE |             PEARL GRAY |      HERRINGBONE |
| CREAM |         COLONIAL GRAY |             RED |      TRADITIONAL CREAM |
| SAGE |         DARK GRAY |             ROYAL BROWN |      HERITAGE CREAM |
| BEAVER BROWN |         PEARL GRAY |            WOOD BEIGE |      TUXEDO GRAY |
Gutter Repair
Sometimes Gutter seals can come loose over a long period of time due to lack of proper maintenance, Our professionals here at trushine are able to
Find the Leaks
Seal the loose End caps or Faulty seams
Add hangers to sagging gutters
Re-attach downspouts to gutters and sideing
Insert splash guards to prevent Over flows
Attach Gutter Extensions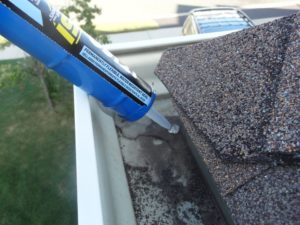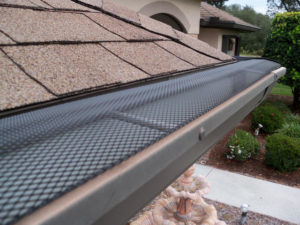 Gutter Guard Installation
Gutter cleaning can be dirty and dangerous and in some cases expensive chore, Here at trushine we offer Gutter Guard installation so you dont have to clean your gutter as often as you used do, here are few types of gutter guards we offer.
5″ EZ Lock large and small hole
5″ EZ Lock step down
6″ EZ Lock large and small hole
6″ EZ Lock step down
5″ Mill finish
6″ Mill finish
Weather you need Gutter Installation, Gutter Repair or Gutter guard Installed, Contact us for a FREE estimate, and even to make this offer better for you, if we install 250 Feet of gutter or more I (Arman K) will give you instant $100 credit toward your installation.
Location
4808 Fairmont PKWY, #256
Pasadena, TX 77505
Email
trushinesoutheast@gmail.com