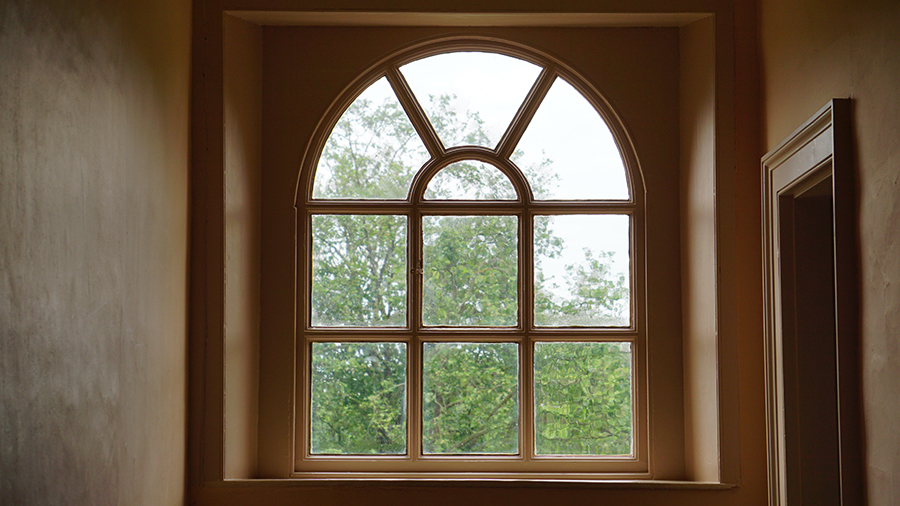 At TruShine Window Cleaning of Houston, we know the tools, solutions, and strategies that work for sparkling clean windows. If you're looking to clean your windows like a professional, read on for our top tips. Then, visit our Houston window cleaning page to schedule your free on-site quote.
Tip #1: Prepare Your Own Cleaning Solution
While there are a lot of effective window cleaners on the market, it is easy and cost-effective to make your own solution at home. Simply use one part vinegar to two parts water mixed together in a spray bottle. Spray windows liberally, let sit for a few minutes, then wipe with a microfiber cloth. Vinegar is also a great cleaning solution for dirty window sills.
Dish soap is another product that works wonders on dirty windows, particularly exteriors that have layers of buildup. Fill a bucket with warm water and add a few drops of liquid dish soap. Grab a sponge and start scrubbing!
Tip #2: Don't Forget Your Squeegee
The same rubber-bladed squeegee you use on your shower is a crucial tool for a professional-style window cleaning. After you've soaked and scrubbed your windows and rinsed them free of vinegar or soap with a hose, grab your squeegee. Using a downward motion, remove all excess water from the windows. Between passes, wipe off the squeegee blade with a clean towel. You will also want to use this towel to catch the water at the bottom of the window. Voila! Crystal clear windows.
Tip #3: Don't Forget Sills and Screens
Clean windows make a world of difference to the look and feel of your home. But for the best outcome don't forget to clean your window sills, screens, and window treatments as well! Most interior and exterior window sills can be cleaned using the same tools, products, and process you use to clean the windows themselves. Though you may choose to use a polish instead on wood frames.
To clean your window screens, detach them from the window. Lay them flat and use a handheld vacuum or vacuum attachment to go over both sides of the screen. For very dirty screens, you may want to soak them in a bath of warm water and dish soap before scrubbing with a sponge and rinsing with the hose. But regular vacuuming should do the trick.
For the Cleanest Windows with the Least Hassle, Hire the Pros!
Our best window cleaning tip? Hire professionals. Cleaning your own windows, particularly window exteriors on homes with more than one floor, can be time consuming, tedious, and even dangerous. Professionals have the right tools and strategies to leave your windows sparkling clean in half the time. At TruShine Window Cleaning of Houston, we will clean the interiors and exteriors of all windows, as well as window sills and frames, and even window screens on requests. We take care of the nasty buildup and leave you with a whole new look for your home or commercial building. You'll be shocked at how gorgeous your windows can look!
Choose TruShine Window Cleaning of Houston!
At TruShine Window Cleaning of Houston, we help people across the region keep the windows of their home or commercial building sparkling clean. Our teams are insured, professional, and experienced. We offer free quotes, easy scheduling, and convenient payment options.
We proudly serve customers with expert window cleaning in Houston and surrounding cities, including Katy, Richmond, Galveston, and more. Call us today to schedule your free on-site quote.